Nicosia - SMART WATER FLOWS IN SMART CITIES
Pressure management in relation to critical point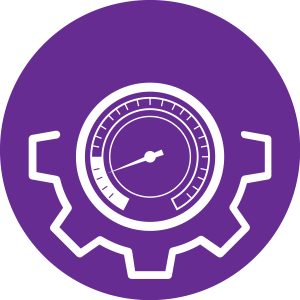 CASE STUDY – PRESSURE MANAGEMENT IN RELATION TO CRITICAL POINT
CUSTOMER – WATER BOARD NICOSIA
The reduction of leaks and pipeline bursts at a limited budget quickly became Nicosia's top priority. A tender was opened by WATER BOARD NICOSIA with funding from the European Union through the WATERNERGY program. The tender consisted of an NRW (non-revenue water) project in a DMA (District Metered Area) in Nicosia, where the largest university campus in Cyprus is located.
The demand was for a solution that would intelligently reduce pressure throughout the DMA while maintaining a minimal pressure at the critical point – the highest point within the DMA. By reducing pressure across the DMA in relation to the critical point, the leakage rate drops automatically while keeping the desired level of service for all customers.
Having background knowledge of the 300 series valve, the "A4" proposal included a 4" hydraulic control valve with an "EC" control trim, locally controlled by Dorot Digital Solution's ConDor along with the Critical Point's pressure sensor datalogger with cellular communications.
Dorot's superior products combined with years of expertise, deep hydraulic knowledge and renowned technical support, were the key factors in making this decision.
1 year -on:  The client reported water savings of 8800 m3 which translates to savings of 10,560 Euro yearly.
ConDor's remote configuration and control capabilities enabled the client to control the system from the utilities' office, reducing costs and on-site visits. The system was able to dynamically and precisely maintain the downstream pressure in relation to flow; provide continuous hydraulic data and real-time visualization of the sector's operation.
Reduction of night flow and leaks in the sector
Reduction of average sector pressure and burst frequency
Remotely controlled from the utilities' office
Dynamically and precisely maintained downstream pressure in relation to flow
Provides continuous hydraulic data – in this case, flow and pressure
Real-time visualization of the sector's operation
"(…) We wanted an integrated system to remotely control hydraulic valves and optimize their performance. Another request was to have different pressure values during the night, therefore minimize the losses caused by leaks in the system.
The supplied solution was installed in an existing pit of area 15C and the critical point was selected to be the highest point of the area, which is opposite to the University of Cyprus (one of our major consumers). After installing the valve and ConDor all needs were met. The communication with the Dorot team was great. Also, they gave us more advantages with what the ConDor can do. By night we can reduce the pressure by a little bit more and we managed to save extra money from the NRW. (…) All results were as expected it all works fine and we look forward to continuing our collaboration!"

©2020 Dorot Digital Solutions