Israel – Shiller Group Kibbutz
MIX SMART. SAVE BIG! – Mixing Junctions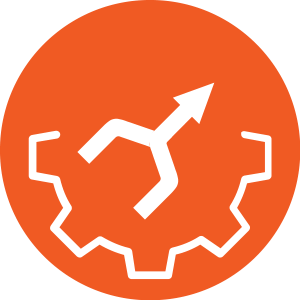 CASE STUDY – MIXING JUNCTIONS
CUSTOMER – SHILLER GROUP | ISRAEL
Sixty to 80% of Israel's municipal water, adjusted according to season and real-time demand, flows from large coastal desalination plants in Sorek, Ashkelon, Ashdod, Palmachim, and Hadera.
Today desalinated water accounts for over 80% of domestic water consumption in Israel, however, it is an expensive source. Mekorot distributes the desalinated, quality-tested water (after essential minerals have been re-added) to 57 municipal water utilities throughout Israel.
Shilers Kibbutz, our customer, uses two different sources for its water supply:
A Kibbutz owned well that pumps water from the aquifer. This is a relatively inexpensive source but it's salinity level varies by season and sometimes exceeds the Israeli water quality regulations for nitrates of 70mg/l.
Mekorot ("Sources" in Hebrew) is the national water company and the top agency for water management in Israel. Founded in 1937, it supplies Israel with 90% of its drinking water and operates a cross-country water supply network known as the National Water Carrier.
Before installing the Smart It Up system provided by Dorot Digital Solutions, the kibbutz was manually mixing the two water sources: local well and MEKOROT. The goal was to minimize the drinking water cost by maximizing aquifer-sourced water while strictly complying with regulations concerning nitrate levels.

Our objective is to provide a solution that will reduce costs and ensure water quality.
The initial phase involved replacing the existing gate valve with a Dorot hydraulic 300 series EC valve.
ConDor controller with cellular communication was installed to control the valve and Dorot Digital Solution's SKYplatform* was utilized to permit remotely changing the mixing ratio.

The existing nitrate level is read at the water reservoir's output and the mixing ratio is adjusted by the technician from his office.

This holistic solution succeeded in allowing Kibbutz Shiller to finally realize its goal!
"First and foremost, with our new ConDor, I gained peace of mind! If we have any type of problem in our mixing junction, I receive an immediate alert on my phone.
I can access the ConDor from any location, look at the data, attempt to resolve issues from my phone or send out a team to fix a problem.
I can also ask for Dorot's support and you can assist remotely. This is worth a lot of money to me! It offers real value! Previously, I would have a 24-48 hour delay until I discovered there was a mixing failure. The result was that we had either elevate nitrate levels because we were pumping too much water from our well, or that we would waste money because we filled the reservoir with water from an expensive source. If this goes unchecked for too long, the high nitrate levels could cause harm to
the people and the ministry of health would shut down our well!
Both of these, results could be very bad. Since we fill our 250 m reservoir 4 times a day, we can lose over $2000 every 24 hours – and before installing the ConDor, this happened 7 times only last year – we lost $14,000!
With our new ConDor, we expect to reduce these events to zero, especially after using it for a while and understanding the additional capabilities it can provide us with."

©2020 Dorot Digital Solutions